Designing the Future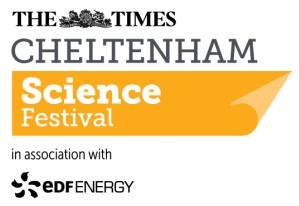 A collaboration with The Times Cheltenham Science Festival
For 2016 we have partnered with The Times Cheltenham Science Festival to show how science and design transform the way we live.
From 7-12 June 2016, a strand of events at the Science Festival called Designing the Future will examine how creativity and science are interlinked. Most events take place on the main site of the Times Cheltenham Science Festival, which is located in Imperial Square in the centre of Cheltenham (GL50 1QA). To find out more click here.
A selection of influential creative figures, including designers, architects, artists, critics, entrepreneurs and inventors, will show how design is changing our world for the better. Discover how the links between science and creativity have evolved over time, find out what the cities of the future might look like, learn how ideas are generated and witness how design and technology are converging to change the way in which we experience the world.
Read more about The Times Cheltenham Science 2016 events here and book tickets.