The Cheltenham Design Festival
The Foundation has built a reputation for the quality of its live events, which include three major design festivals and a 'Summer Series' of talks. A notable aspect of the festival programme is the juxtaposition of speakers from diverse areas of the creative sphere.
At the inaugural festival in 2012, world famous graphic designer Stefan Sagmeister delivered the keynote talk in a rare UK appearance. Since then, the Foundation has grown its reputation for fuelling the debate about the role of design and creativity in our lives. The list of figures that has graced the CDF stage is varied and impressive; it includes MOMA design curator Paola Antonelli, industrial designer Paul Priestman, renowned creative director Eric Kessels, designer Wayne Hemingway and the Science Museum's Inventor in Residence Mark Champkins. Speakers from the European Space Agency, Aston Martin, the V&A and the Design Museum have appeared on the same stage as leading designers, engineers and inventors; the result is a truly inspiring experience that blows the possibilities of creativity wide open.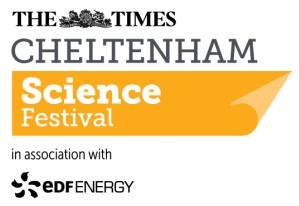 For 2016 we have established a creative partnership with The Times Cheltenham Science Festival and have developed a strand of events to take place at the Science Festival from 7-12 June 2016. Under the banner Designing the Future, these events will examine how creativity is shaping the way we live now and in the future. Read more about Designing the Future here.
The Foundation also reaches the designers of the future through family workshops that introduce younger minds to the exciting things that can result from fresh thinking.